Safety & Conduct

At Sheffield Steel Junior Rollers your safety is our number one priority (as well as ensuring you are all having fun of course!). Roller derby is a full contact sport ( with non intentional contact practised at the junior level) and is categorised as an extreme sport. As such, it is really important for all participants to understand the risks and to follow set rules, safety guidelines and skate within their own ability. Serious injury and death can result from participation in contact based sports and roller derby is not exception.


Equipment

Every Junior Roller needs all of the following to participate in each session:


Quad skates
Knee pads
Elbow pads

Wrist guards
Helmet
Mouth guard

For the safety of all skating participants there are ,
NO EXCEPTIONS! Missing items of kit = NO SKATING

Code of Conduct




Our roles along with our codes of conduct are designed to minimise risk of injury of both yourself and others and help contribute to our low injury rate and high safety record.

Parents

Encourage your child to learn the rules and play within them.
Discourage unfair play and arguing with officials.
Help your child to recognise good performance, not just results.
Never force your child to take part in roller derby.
Set a good example by recognising fair play and applauding the good performances of all.
Never punish or belittle a child for losing or making mistakes.
Publicly accept officials' judgements. Support your child's involvement and help them to enjoy their roller derby. Use correct and proper language at all times.
Ensure all Junior fees are paid promptly.

Skaters

Always adhere to the positive aspects of the sport and show respect for bout officials; Volunteers, coaches and opposing players.
Accept responsibility for their own behaviour and performance during training and matches; representing the club in a positive way.
Represent Sheffield Steel Junior Rollers in a positive way at all times.
Respect and look after training and playing areas at all time, leaving the venues the way they were found.
Abide by the instructions of their coach and officials, provided that they do not contradict the spirit of their code of conduct.
Use correct and proper language at all times.
Accept success and failure, victory and defeat equally.
Make every effort to attend club training sessions and matches. Inform the coach for training sessions and the captain for matches if unable to attend.
Resist any temptation to take prohibited substances or use prohibited techniques. Support other club members both on and off track.
Respect all club members in line with the Statement of Inclusion.

Coaches / Official / Volunteers

Consider the well being and safety of participants before the development of performance.
Develop an appropriate working relationship with performers, based on mutual trust and respect.
Make sure all activities are appropriate to the age and ability taking part.
Promote the positive aspects of roller derby, e.g. fair play.
Display consistently high standards of behaviour and appearance.
Follow all guidelines set down by British Roller Sport Federation, United Kingdom Roller Derby Association, and Women's Flat Track Derby Association and the league.
Hold the appropriate, valid qualifications and insurance cover.
Never exert undue influence over performers to obtain personal benefit or reward.
Waivers




We ask that all parents/guardians/ carers of participants under 18 years old to complete a waiver form ( on behalf for any participants under the age of 18 years) before the junior participates in their first session.

Waivers must be filled out completely and correctly with all information required prior to the junior taking part in their first session. Please ensure that you have a completed form from the parent / guardian / carer of each pre-teen or teenager you maybe accompanying to the session.

Unfortunately there are NO EXCEPTIONS. No waiver = No Participation!

If you need assistance in completing the waiver for any reason, a member of our membership team will always be on hand and happy to help!

Please click here for

Sheffield Steel Junior Rollers Waiver
| | |
| --- | --- |
| Media Release | Participants involved in any activities offered by Sheffield Steel Junior Rollers may be photographed or videotaped during training. We request that parents/guardians/ carers consents to the use of these photographs and/or videos without consent or compensation on the Sheffield Steel Junior Rollers website and Facebook page or in any editorial, promotional or advertising material produced by Sheffield Steel Junior Rollers. Naturally parents/guardians/ carers can choose not to give their consent. |
Powered by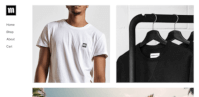 Create your own unique website with customizable templates.