Derby Gameplay


Roller derby is a fast-paced, full contact team sport played on roller skates. Over two 30-minute periods, two teams of five players compete in a series of two minute jams, in which the jammer from each team attempts to score points while the blockers assist their jammer and try to thwart the opposition.

The jammer scores points by skating through the pack and gaining one point for each opposing team member she passes per lap. Junior derby is a modified version of the adult game special developed for adolescents
Levels of Game Play & Skater Levels
​There are multiple levels of gameplay within JRDA that are based on skater skill levels:
Level 0 (Beginners)

These juniors are non-contact, non-scrimmaging, and just learning to skate. Most of them have never been on skates before.

Level 2 (Pushing, leaning, no hitting)

Minimal contact, more learning of strategy of the game, playing using pushing and leaning, and learning how to hit safely.

Level 1 (Positional play only / non-contact)



These players are just starting to learn the game, and how to block positionally. We place a lot of emphasis on positional blocking; it makes everyone a good player to be able to block this way right out of the gate.

Level 3 (Full contact)

WFTDA standard play, with very minor modifications to the rule set. Continuing strong emphasis on strategy and game play.


Only Level 3 teams may submit charters, engage in Sanctioned Play, and enter Rankings.
More information on these skater skill levels, (including skating tests, written tests, and study guides) can be found under the JRDA
Resources
page.
Powered by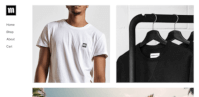 Create your own unique website with customizable templates.