I don't know about you but I can definitely feel spring in the air. What better way to celebrate the change in season and shake off those winter blues than to spring into something new. So come on, what are you waiting for? Why not spring, or should I say skate in roller derby.

Junior derby is an activity for youngsters of all bodies types and all fitness level. It's a great way to increase core strength, build confidence and problem solve in a fun, clean safe environment. It also helps develop team work skills, aids strategic thinking, whilst at the same time also making friends and learning a new hobby. In fact here at Sheffield Steel Junior Roller HQ we very much view junior derby as the gateway activity into an active, a

more rounded,

enriched and healthier lifestyle. In fact, if you haven't already we encourage you to read our post about

the types of youngster that suit roller derby

. But hey you don't need to take our word for it. Why not take the advice of Sport England, who through

South Yorkshire Sports

, have chosen to fund Sheffield Steel Junior Rollers league to deliver on its core

fundings

aims for Sportivate pot of funding.

Yup! That's right, we're pleased to announce that Sheffield Steel Junior Rollers (SSJR) are the proud recipients of a funding awarded as part of the penultimate round of the 6 year, £53 million lottery funded. Sportivate offer. Launched in 2011

Sportivate

is an Olympic legacy fund aimed at helping introduce sports to young people aged between 11 and 25 years old.

As a

successful Sportivate applicant,

Sheffield Steel Junior Rollers are extremely proud to have the opportunity to make a difference in our community.

Indeed this funding will help us provide a menu of incentives and a package of support tailored to assist juniors rollers ages between 11 and 17. Not only will this help develop the next generation of roller derby skaters, but also and perhaps most importantly help encourage youngster into a healthier, more active lifestyle.

If you or a young person you know is aged between 11 and 17 and currently doing less than 3 sessions of sport a month (not including PE classes or Physical Education in school), you can apply to join for one of the places on one of our six week courses taking place between May and September.

Not only will qualifying applicants be eligible to receive subsidised tuition for the entire six week programme but also receive free kit hire over the period, along with other incentives to support awardees to continue skating.

All course dates (funded course date in blue)

Start Date

End Date

Sunday01/05/2016 - Sunday05/06/2016

Sunday12/06/2016 - Sunday17/07/2016

Sunday24/07/2016 - Sunday28/08/2016

Sunday04/09/2016 - Sunday09/10/2016

Sunday04/09/2016 - Sunday09/10/2016

Sunday16/10/2016 - Sunday20/11/2016

Sunday27/11/2016 - Sunday*15/01/2016

(* No Sessions on December 25th or January 1st 2017)

​If you're interested in learning more about what our Sportivate funded Junior places could mean to your youngster please get in touch with

juniors@sheffieldsteelrollergirls.co.uk

for more information.

​

Please visit our click

here

to learn more about the

Junior Derby training programme.

Please also speak to us if you, your child or a youngster you know is aged between 8 -10 and or doesn't fit the above criteria because we have an number ways we can offer support all juniors. Indeed we encourage you to view our

mission statement

and aims to understand what we are wanting to achieve with Sheffield Steel Junior Rollers.

Please also get in touch if anything in this article or on our websites resonates with you, because we are aways on the look for passionate people interested in

volunteering

or, taking more of an active role in the league. Similarly we'd love to hear form local business owners wanting to be involved with a gender positive, inclusive grassroots youth centred sport.

Remember to keep us in mind and share our

General League Promotional flyer

, and current

Sportivate offer Flyer



with information about our junior and adult league​, with anyone you think would be interested in doing something fun, new and refreshingly different in 2016.
Powered by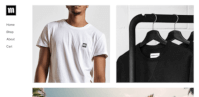 Create your own unique website with customizable templates.