Please welcome Sheffield Steel Junior Rollers as the newest edition to the Sheffield Steel Rollergirls family.

So despite the woefully uncooperative British  weather,  Sheffield Steel Junior Rollers are proud to announce the birth of a healthy, vibrant, mixed Junior Derby league.

South Yorkshire's first junior roller derby league was born at 9:30am on Sunday 17th January 2016.  Weighing in at 11  junior rollers it was a beautiful sight to behold.  And yes we can confirm that the league and junior rollers are doing very well indeed.

Sheffield Steel Junior Rollers along with Sheffield Steel Rollergirls would like to sincerely thank all the parents who braved the bitter January weather to make the trip up to

Springs Leisure Centre

on the morning of the 17th January. 

We can't tell you how much we enjoyed meeting Emma, Eilidh, George,  Jess, Jordan, Leo, Lola, Polly, Robbie,  Ruby and Tulip, who themselves were not only our wonderful first EVER attendees, but who also gave it their all during the session.  We've got to say our collective hearts were swelling with pride and adulation at just how well the first attendees did.

Thanks and praise must also to our lovely

Sheffield Steel Rollergirls

coaches (Uma Thumpin and BB-Sk8), assistant coaches  (Bunny, B' Obama, Cherry, Demon, Luna, Ramona, and Sin) and helpers (Oblivion Westwood, Heidi D Panti and Emma G).

Remember there's still time to reserve a place on our second or final free taster taking place Sunday 24th and 31st January.    Why not check out our

Join Us

page to learn how you can reserve a place for your pre-teen or teenager.  

Remember we also have parent Meet & Greets taking place on Wednesdays from 7:15pm at Ponds Forge throughout the whole of January. 

So regardless of whether you're a player, a super die hard, suicide seat sitting derby fan of old or a relative newcomer to the the scene, there's a little of something for everyone. 

The Parent's Meet & Greets is a place where you can drop in for 10 minutes or stay for the whole 90 minutes, where you can put your questions directly to us.  

Don't worry if you can't make it to any other the evening M&Gs  session  you can always email

Juniors@sheffieldsteelrollergirls.co.uk

  your questions directly to us.

We hope to see you and your preteen or teenager in a Sheffield Steel Junior Rollers training session soon.
Powered by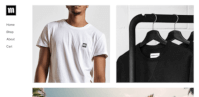 Create your own unique website with customizable templates.