Who We Are

We are Sheffield's first mixed Junior Roller Derby team, for youngsters aged between 8-17 years old

.

Sheffield Steel Junior Roller officially launched on Sunday February 7th 2016, following three successful free taster sessions on January 17th, 24th and 31st.

Brought to you by Sheffield Steel Rollergirls, Sheffield Steel Junior Rollers is the long anticipated junior offering for pre-teens and teenagers of any gender. Servicing Sheffield and it's surrounding areas, and becomes the newest edition to the Sheffield Steel Rollergirls brand.

As keen supporters of

#ThisGirlCan

and

#movemoresheffield

campaigns

Sheffield Steel Junior Rollers

in line with our big sister, Sheffield Steel Rollergirls, is both a body champion and gender advocate.

​We've made it our mission to widen the opportunities for children and young people in Sheffield and across the region, to be involved in sporting activity. As a league we strive to redefine what it means to be an athlete, making it more inclusive to all genders, all ages and all abilities and body types.

As a socially responsible and community oriented organisation we will work to

ensure that sessions are accessible to any children and young people and that, where legally, feasibly possible, as well as safe to do so, provisions are put in place to accommodate the visible and non visible needs of any participant wishing to take part.

Similarly as a not-for-profit organisation we will use concessions, introductory pricing and skater assistance programs via sponsorship and funding applications to minimise possible financial barriers, participation make create in both the short and longer term .
What We Do & Why we do it



"To develop a fully fledge junior roller derby team capable of competitive participant at the junior level".


Secondary Mission


At Sheffield Steel Junior Rollers our primary mission is to:


To provide an inclusive, accessible, fun, safe, value for money, body image championing environment for roller derby coaching to young people of all genders, ages, and abilities which embraces the value of sporting endeavour and sporting behaviour, full participation and celebrates the contributions of all its members.

Objectives

To provides an alternative to traditional sporting options available to children and young people.
To break down the barriers which prevents participation in and engagement with sports.
To challenge the perceptions on what an athlete is, can be or looks like. To champion sports participation for all genders for the under 18 age category.
Powered by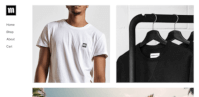 Create your own unique website with customizable templates.